Home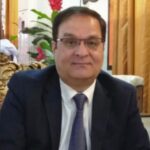 FREE MEMBERSHIP
FREE INITIAL COACHING
GOLF TOURS
FREE GOLF CLUBS TO BORROW
ENJOY GOLF ACTIVITIES AND PLAY DAYS ALL YEAR ROUND
(Subject To Availability)
BAGA OPEN DAYS & ACTIVITIES
The British Amateur Golf Association (BAGA) organise golf open days and other golfing activities for its members all year round. We have five local divisions within the UK, South, North, Midland, Scotland and Wales.
Each division has their own local activities organised by the division captain and team. Once a year we plan for all 5 divisions to have home and away play days filled with fun & prizes.
Our global presence and networking is a great way to enjoy and promote golf beyond local borders. Our members would be happy to help each other to facilitate a round of golf at their local clubs.
The British Amateur Golf Association (BAGA) are keen to organise golf tours for golf enthusiasts to experience different golf courses at selected national and international destinations. For full detail please refer to 'Golf Tours' section in the drop down menu.
At the kids club we offer free taster sessions for our younger generation to introduce them to golf as a health activity away from the streets and the intoxicating digital world for their physical and mental wellbeing.
This provides a great outdoor platform for parents and their children to connect with each other. This also help to flourish healthier relationships and understanding between the younger & older generation.
We would provide free basic clubs and balls on the day to kick start your golf experience - together.
Happy to help!
Adam T
Kids Captain.
Throughout the UK, we have connected with golf coaches, both PGA and EGTF qualified, at golf facilities which are friendly for new golfers to start, learn and play golf! Group golf coaching is a low cost way to try golf, usually once a week it provides continuity, with all equipment provided!
British Amateur Golf Association (BAGA) recommends group golf coaching for new golfers!
Join a beginners' group lesson and learn how to play golf whilst making some new friends! Bespoke Private golf lessons offer a more personalised golf lesson tailored to your particular needs, whilst also providing greater flexibility for the busy professional. British Amateur Golf Association (BAGA) recommends private golf coaching for all abilities!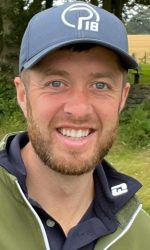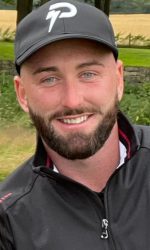 Driver Distance Expert Coach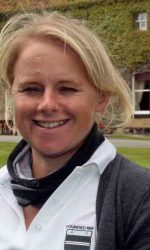 FREE start up coaching!
Join Us Today!
"Today I played my first ever round of golf having previously given up at the driving range. Thank you BAGA for providing me with an opportunity to have a golf round. Toheed made the whole experience enjoyable and above my expectations, looking forward to the next round. BAGA is a wonderful project to bring people together and enjoy golf. Happy to help BAGA in their endeavours."